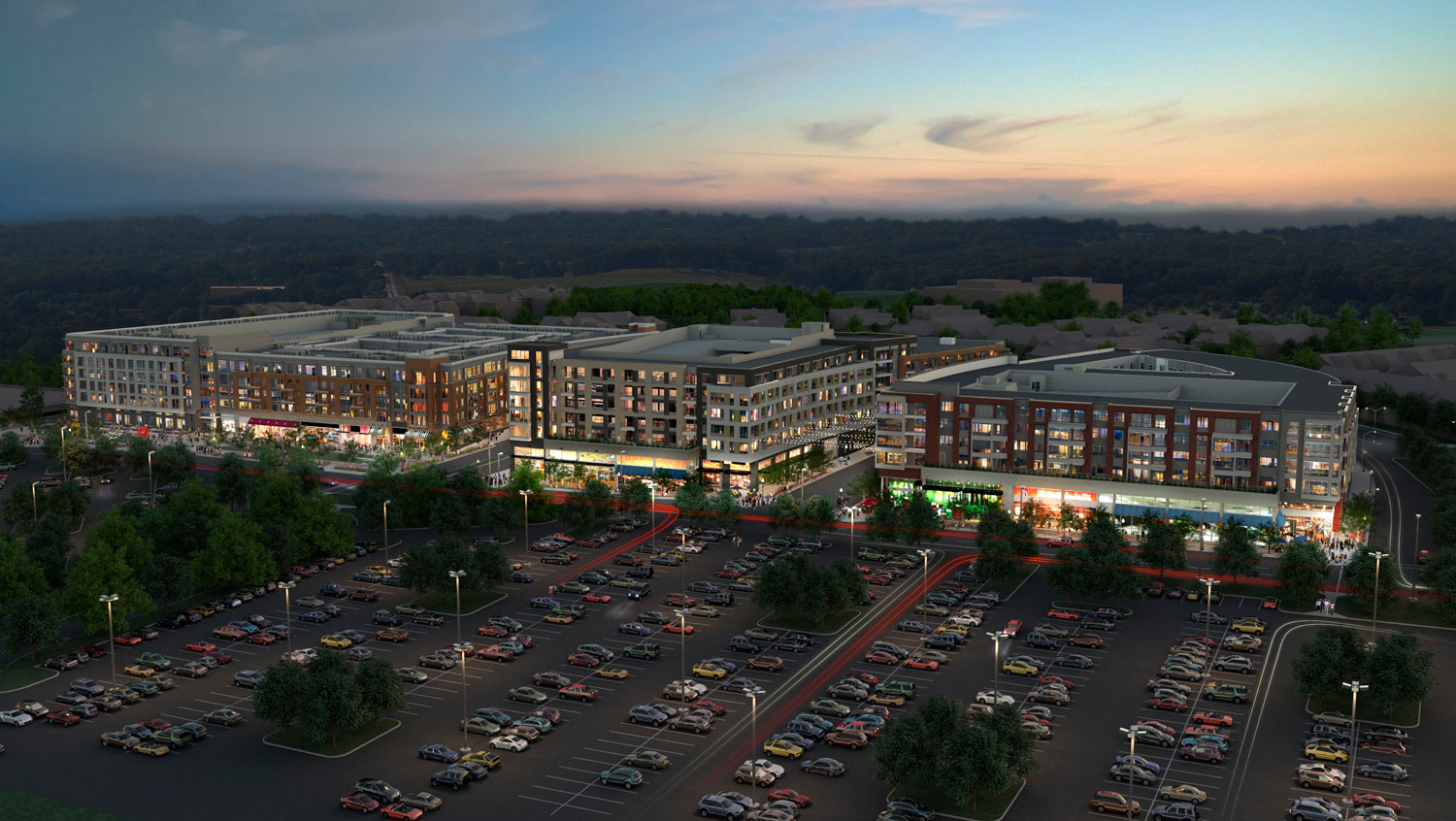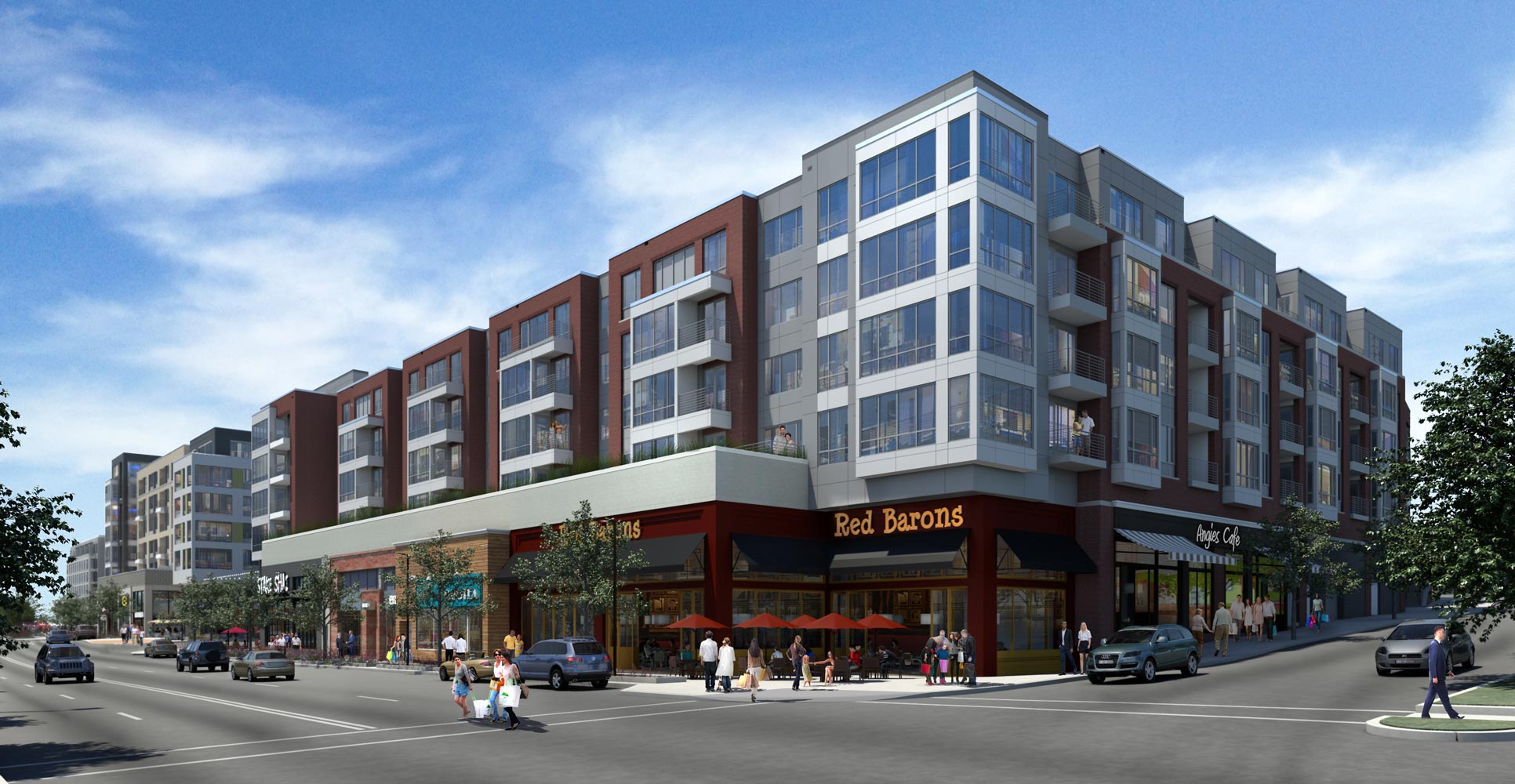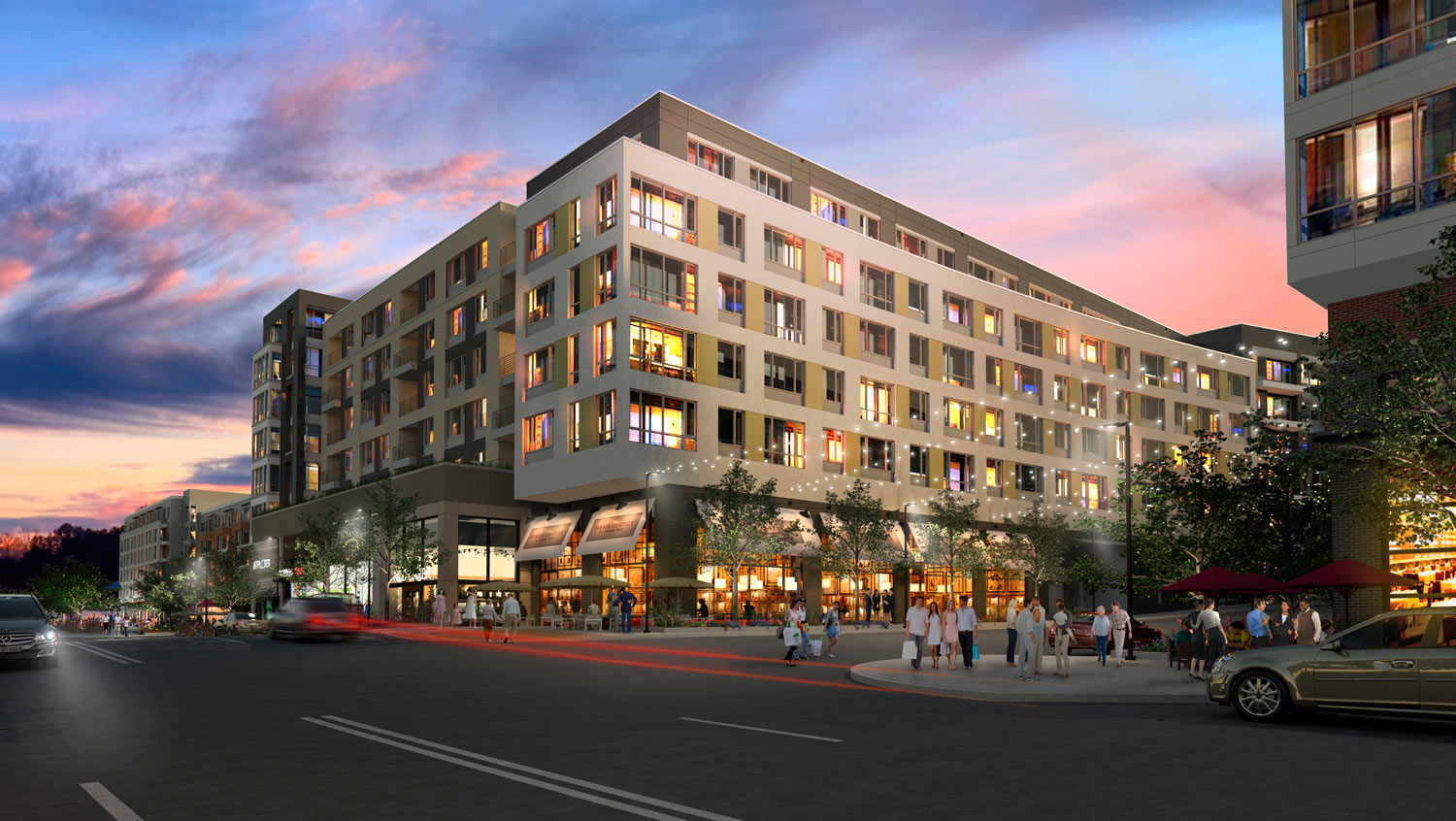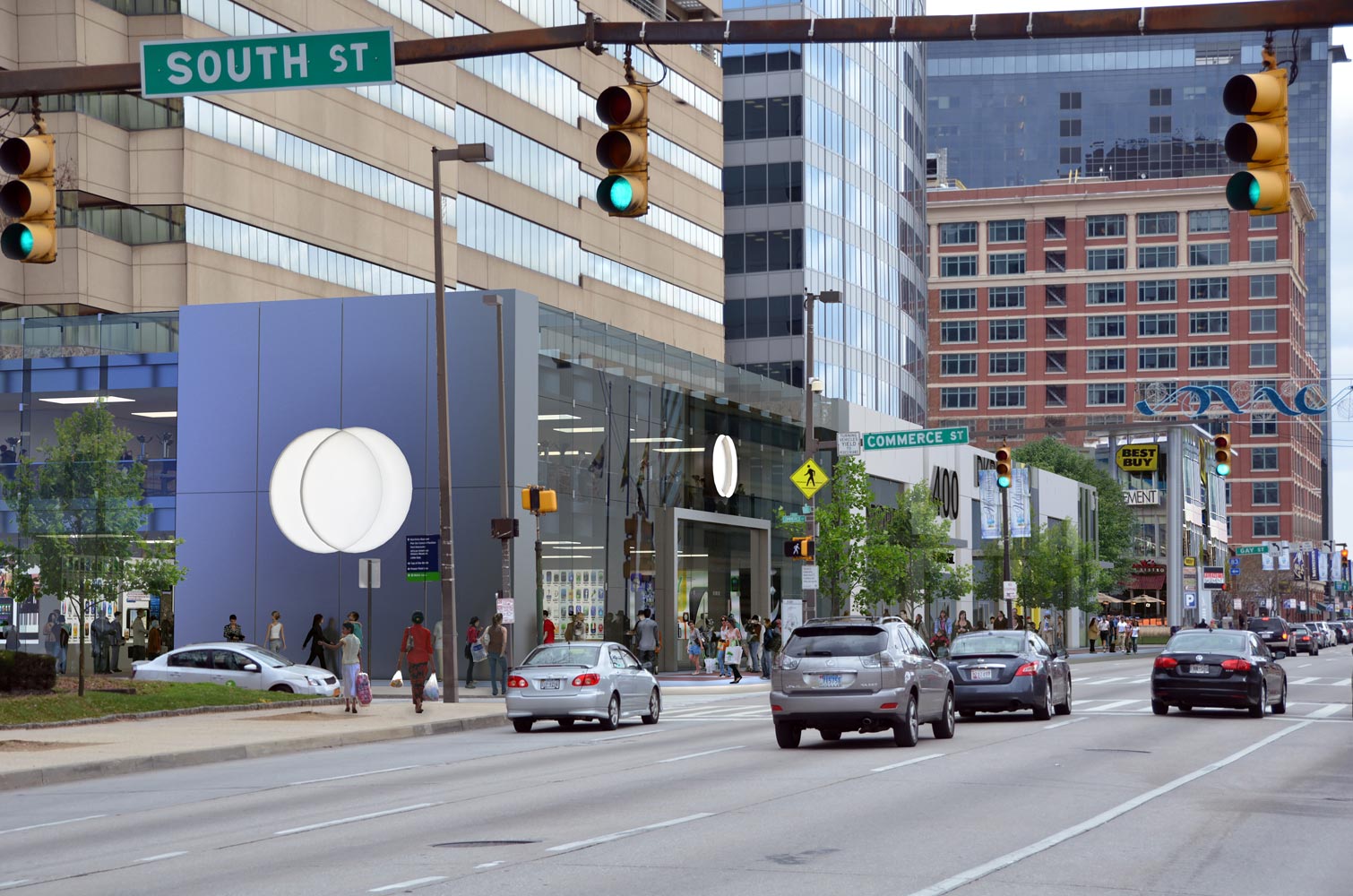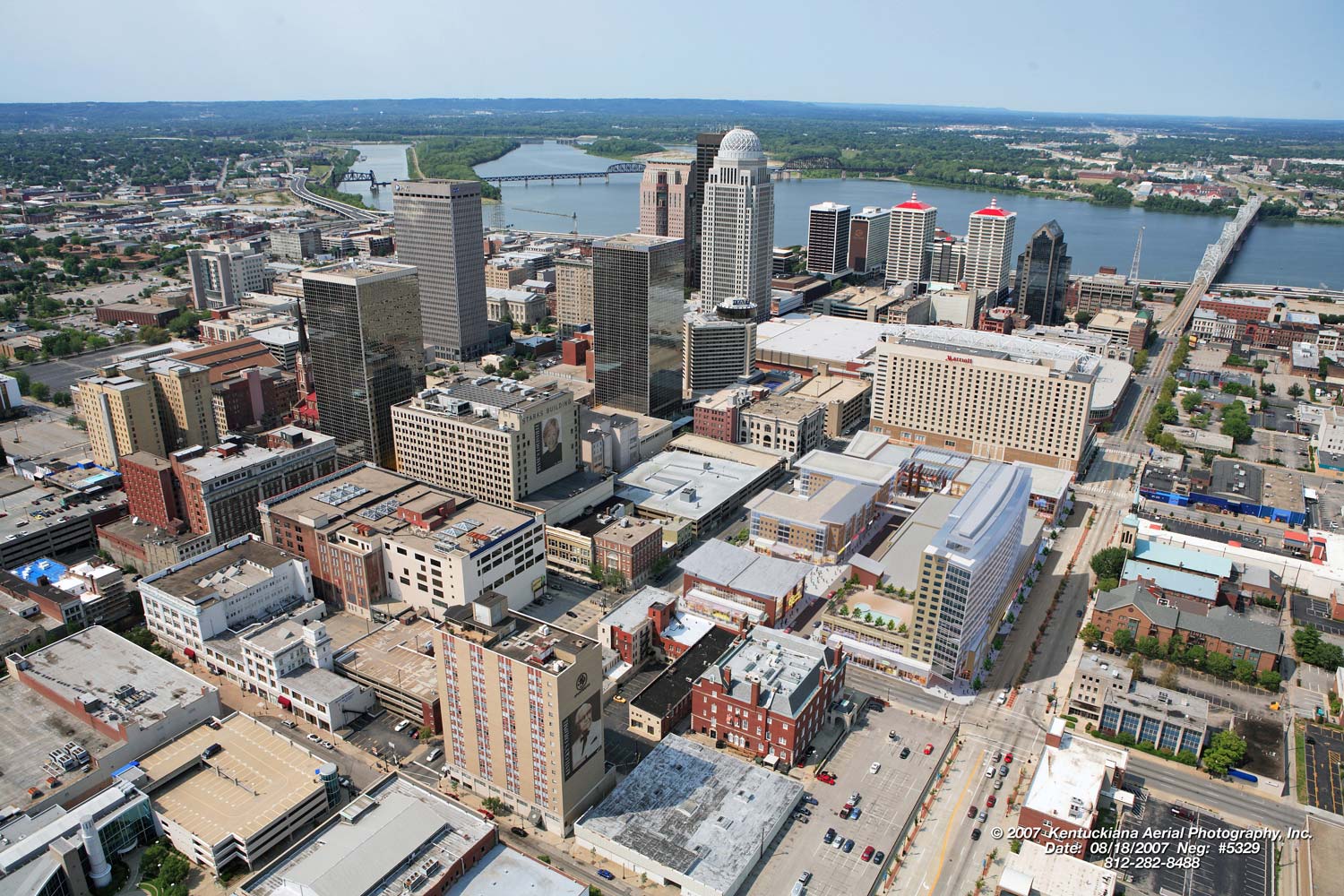 ---
Mixed use developments have become incredibly popular in the last several years. Columbia, MD, is a hot residential location because of it's proximity to both Baltimore and Washington.
This particular project is nestled beside the upscale Columbia Mall. Kettler, Howard Hughes Corporation, and Orchard Development made up the team of developers while Design Collective, Inc. served as the architectural firm.
We were given the opportunity to select the time of day for the renderings. Dusk is always best for such venues as the lighting makes the environment pop and creates mood. Creating a semi-aerial shot that enabled the view of all three buildings within the property required significant attention as did creating the urban environment that exists in the background. Sketchup, 3D Max, Photoshop, and Mental Ray were used to complete this project.